Round 7 Penalties
SERIES:2017 Ride365 Pro Nationals powered by VersusPC
ROUND:6
CLASS:450
MOTO:2
TIME:28:40
PLAINTIFF:Atom Holm
DEFENDANT:Austin Bear
DESCRIPTION:28:22.7 is when Austin gets the blue flag, seconds later it's down to 2 seconds then he gets sketchy and makes me crash causing me 2 positions.
VERDICT: Austin has the blue bar at 2.9 seconds at the start of the section and at corner where he crashes the gap is 2 seconds. Austin slides out entering the turn going to the outside to allow Atom by and his front end washes where he slid into the inside rut. Atom tries to hit the brakes to avoid Austin and crashes.
PENALTY: No Penalty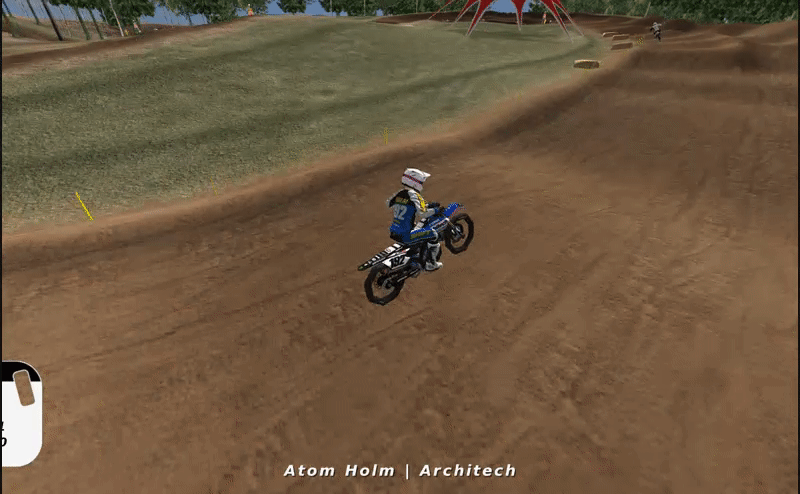 --------------------------------
SERIES:2017 Ride365 Pro Nationals powered by VersusPC
ROUND:6
CLASS:450
MOTO:1
TIME:7:25
PLAINTIFF:Atom Holm
DEFENDANT:Eduardo Simoes
DESCRIPTION:I have no clue what Eduardo was doing but he completely ran me off the track after getting up from a crash.
VERDICT: Eduardo goes down in between the inside and outside ruts. Eduardo get's up from a crash and goes to the inside to allow the leaders by. Atom goes off track to his inside and the two riders collide.
PENALTY: No Penalty