Round 8 Penalties
SERIES:2017 Ride365 Pro Nationals powered by VersusPC
ROUND:8
CLASS:250
MOTO:2
TIME:19:35 & 30:08
PLAINTIFF:Walter Gebhardt
DEFENDANT:Rush Chapman
DESCRIPTION:rush waits up for me to catch him just so brake check me and ruin my race.
VERDICT: Rush hits the brakes entering the turn and once Walter is directly behind him he slams on the brakes again where they then collide.
PENALTY: Warning for aggressive racing. Aggressive racing including contact with other riders (when not breaking any other racing rules) is permitted in rF competition; however, an excessive use of aggressive moves can be penalized.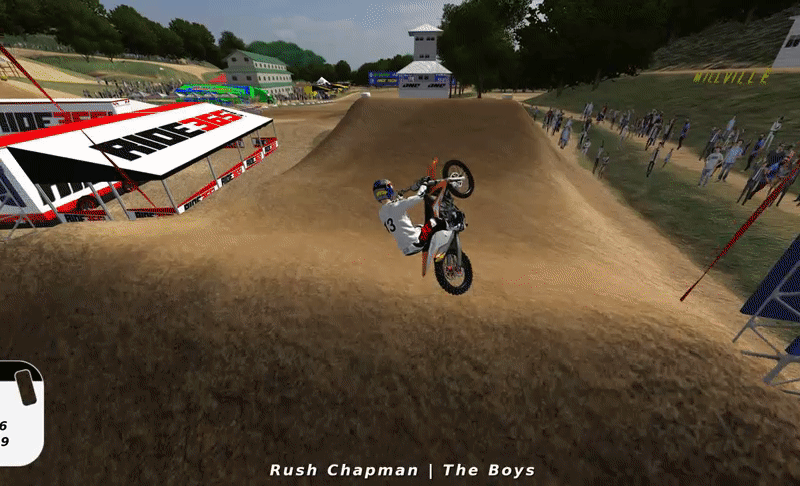 -------------------------------------
SERIES:2017 Ride365 Pro Nationals powered by VersusPC
ROUND:8
CLASS:450 Pro
MOTO:1
TIME:21:03 21:49
PLAINTIFF:Cameron Lee
DEFENDANT:Travis Hoffman
DESCRIPTION:As a lapper, he goes down and gets back up jumping over the berm in front of me taking me out. After taking me out the first time as a lapper, he then squares up the corner and takes me out again on purpose as I'm trying to get around him.
VERDICT: Travis makes a mistake going to the outside line on the berm to allow a leader by. Travis aligns himself and slides down the berm, he gasses it and jumps into the inside rut where he and Cameron collide. In the second incident Travis has the blue bar at under one second, Travis does not allow Cameron by easily, Cameron is forced to take a tight line into the outside line. Travis passes Cameron back and collides with him causing Cameron to fall off the bike.
PENALTY: Three week suspension for taking out a leader as a lapper. This is a two round penalty, due to the off week the penalty will be served over three weeks. Travis may request his license be un-suspended on 08/14/2017.